19.03.2018
KAPIA-RGI sponsor of Decid'Assur 2018, the Insurance digital innovation event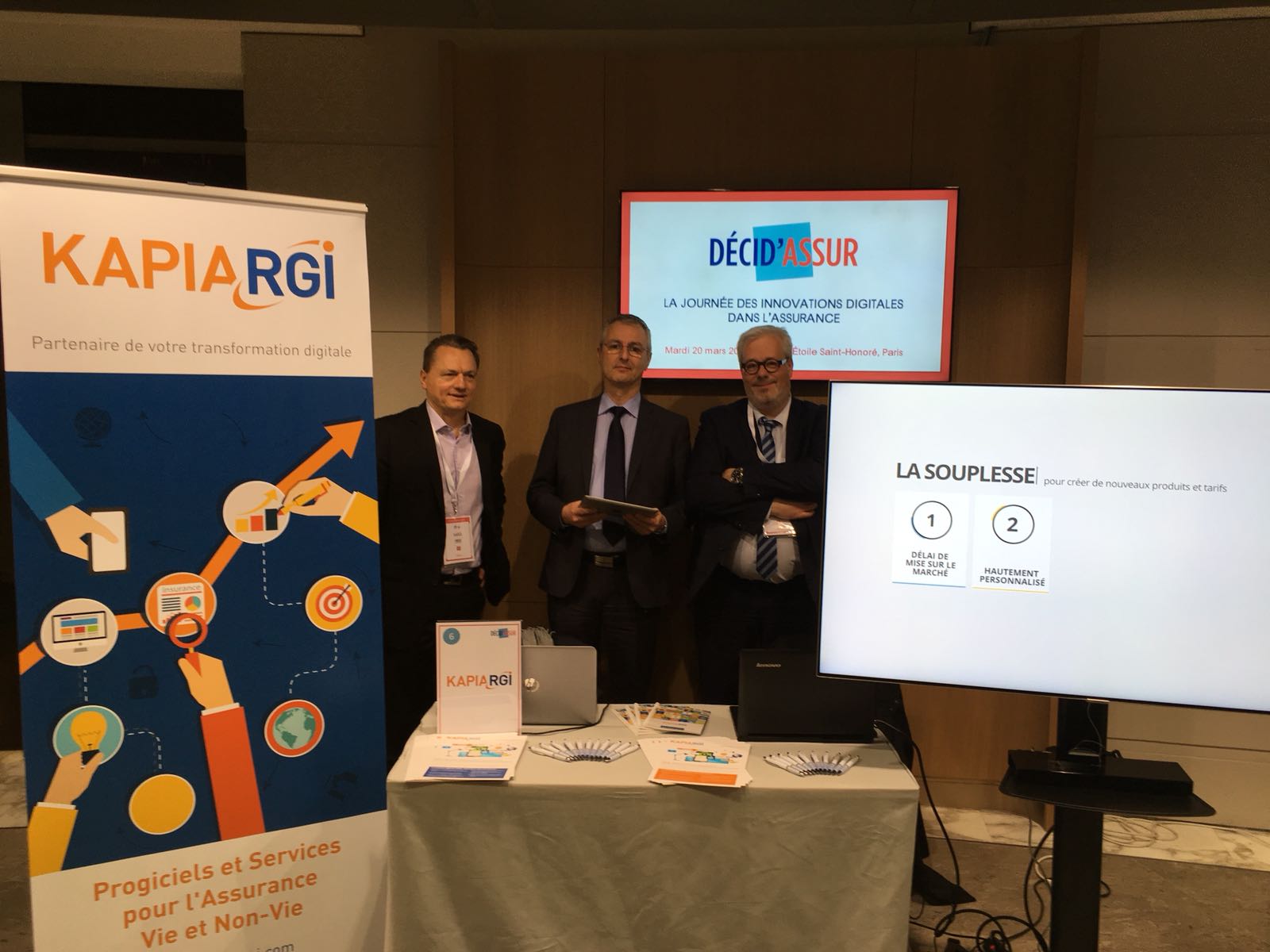 For the second year running, on March 20th KAPIA–RGI will be at Decid'Assur at the Espace Etoile Saint-Honoré in Paris.
This event will bring together about 450 Insurance decision-makers and their IT solution providers. 2018 theme will focus on intelligence issues in the Insurance, offering to visitors answers on some technological issues: Big Data, data processing and analysis, Artificial Intelligence, customer relations, etc.
In this occasion Christopher QUESNE - Kapia-RGI President - and Wilfrid KAMTOH - PERICLE CONSULTING Senior Manager - will co-host a round table at 11.10 on the topic "Intelligence and operational efficiency: decrease costs and improve performances".
During this panel discussion the keys topics will be how to combine productivity, customer satisfaction and cost reduction. It will be all about insurance processes innovation and optimization, to achieve operational efficiency.
Also, KAPIA-RGI will be waiting for you at booth No. 6 to discuss and present our latest innovations to transform Life and P&C Insurance.
For more information, click on the link www.decidassur.com.